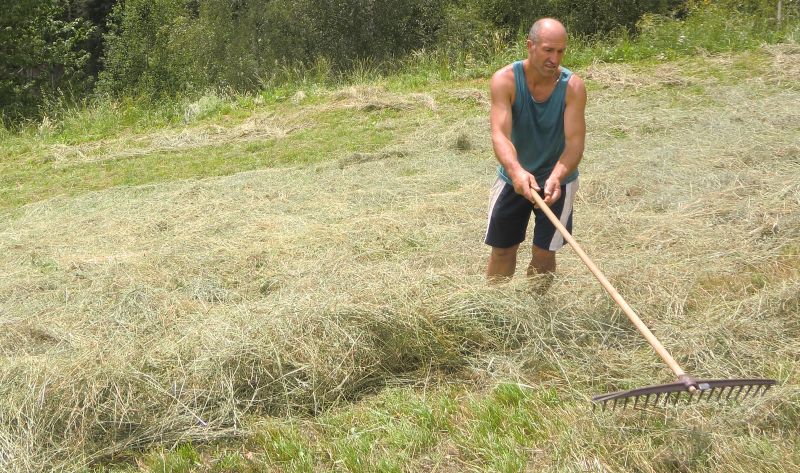 Haying
It is a special cooperative event for young and old to attend to haying and stable work.
Part of our farm are about 8 ha of hayfield we cultivate and foster with great care. The hay is harvested three times each year.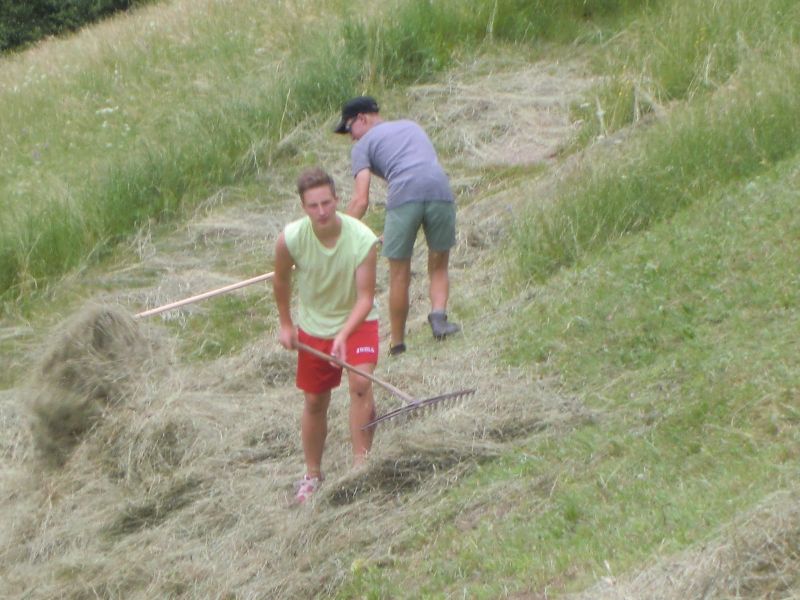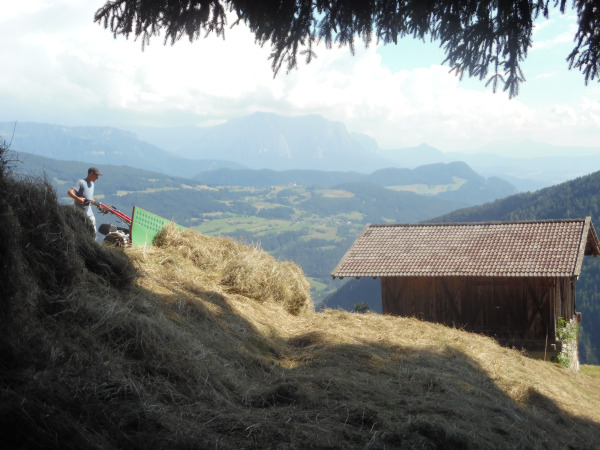 Stable work
Our guests may feed the animals and help clearing out and sweeping the stable. Children can bait the little calfs with milk, bring fresh water and food to the chickens and collect the eggs from their nests.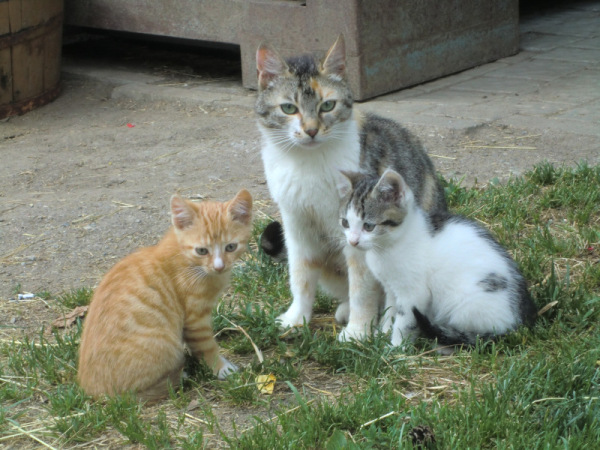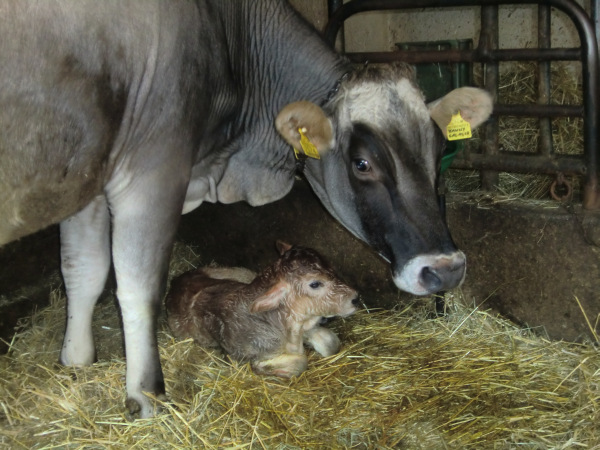 And also the cats, bunnies, pigs, guinea pigs, dwarf hamsters, dwarf goats, sheep and the donkeys are looking forward to get fed and petted. Boots and tools are available for our guests young and old.