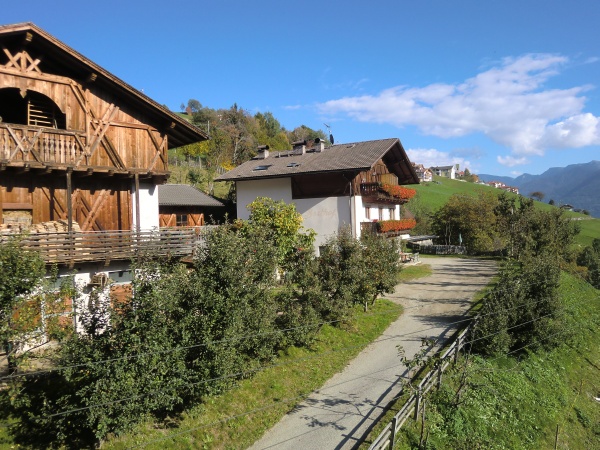 The Gosthof farm is a small moutain farm in South Tyrol 1000 meters above sea level.
The family farmhouse is standing alone on a sunny hill with a wonderful view on the Dolomite Alps. The farm is surrounded by grassland and woods. We practice cattle husbandry and we use the milk of our animals to manufacture products on our farm like yoghurt, curd and butter. We also feed our calfs with the milk. 
Amongst others, we are producing milk and milk products like yoghurt and butter. We also feed our calfs with the milk. 
We also cultivate fruits for our own needs. It is possible to help the farmer at his work or to observe the milking, feeding of animals and working in the stables.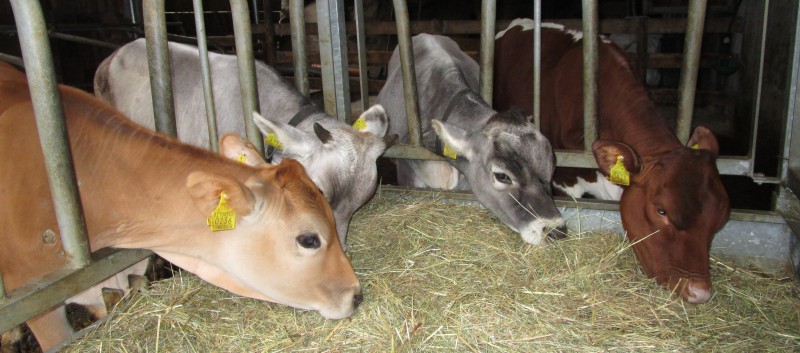 Various animals are living on the farm like cows, calves, quails, hens, ducks and other birds. Furthermore sheep, goats, donkeys. Also cats are not missing. You can also pet the rabbits, dwarf hamsters, guinea pigs and cats.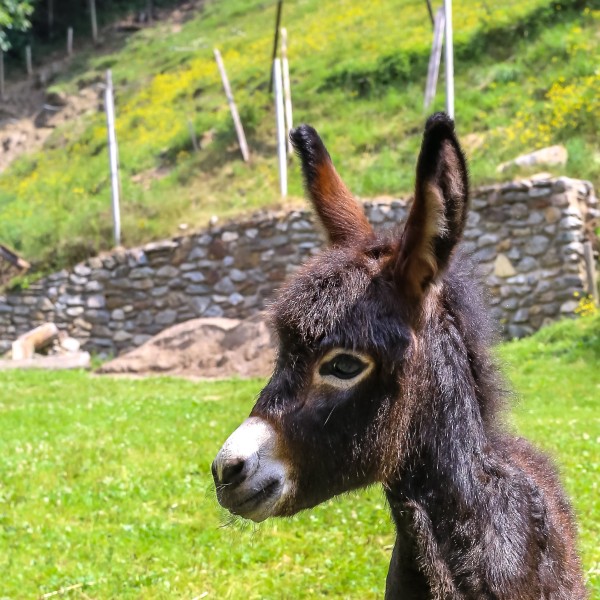 The ground around the house offers a lot of room to play and to have fun. The farm will offer you a good starting point for beautiful hiking and mountain tours.